1) Macromedia FreeHand MX 11.0
Macromedia FreeHand is a heavy-duty tool desgined for creating illustrations and layouts for print and the Web.

2) XP Pack Stock Icons 1
110 Royalty-Free Stock Icons for use in your Web and Software projects at a price to fit any budget.

3) EDraw Organizational Chart 4.0
Edraw is a new organization chart drawing software, which creates organisation charts and business charts with minimum time loss for you. Support basic flowcharts, organizational charts, business charts, hr diagram and work flowchart.


4) Mosaic Creator 2.95
Mosaic Creator is professional photomosaic tool with full user control. There is full range of options to control image rendering and creating clickable thumbnails. There are supported non-rectangular cell shapes as puzzle, hexagon, triangle and more

5) EDGE Diagrammer 5.06
Create flowcharts, network diagrams, design diagrams, and all other block diagram types. Drawing boxes or symbols of many shapes and connect them with lines of various types. Full zoom, OLE, graphics import and export, curves, flow symbols.

6) Party Animals! Mask maker 1.0
Easy-to-use fun product for kids on parties or rainy days; print the original Party Animals! masks, cut them with scissors, attach elastic bands and there you have it; your own original Party Animals mask!

7) Storyboard Tools 1.7_release_2
Storyboard Tools is for film-makers, directors & storyboard artists who want to storyboard a movie on a PC in a manageable way. ST stores all the images together as one file and prints the images in a format portable enough to be taken on set.

8) Screen Calipers 3.3
The Screen Calipers are a unique application that allows designers to measure anything on a computer screen quickly and accurately. The application resembles real-life Vernier Calipers, making the application intuitive and easier than a screen ruler.

9) Atomic Mail Sender 2.75
Save your time and money! Send thousands of messages a minute using this unique corporate broadcast and business-to-customer communication software. Edit and send HTML or plain text messages to unlimited number of recipients using Atomic Mail Sender!

10) Sketsa 4.2.2
Sketsa is a cross platform vector drawing application based on SVG. Sketsa features various tools for optimizing content creation, giving designers unsurpassed support for creativity.

11) Screen Compass 3.3
The Screen Compass allows you to measure the radius, circumference and area of circular or polygonal shapes on your screen simply and quickly. The perfect compliment to the Screen Calipers and Screen Protractor, the Compass is simple and easy to use.

12) CDI 5.2
CDI is a portable photo viewer, featured with thumbnail lists, full-screen view, slide show, background music, print page design. Supports CD auto-run, removable media such as Flash disks.

13) ConceptDraw V: upgrade 7.5
ConceptDraw 7 is a powerful diagramming and drawing tool that enables you effectively visualize and communicate information and processes.

14) Fast View 2.1.02
The graphic and text file viewer that allows you to view a slide show of images in 3 formats, including full screen. Perfect for use with digital cameras. The adjustable timer from 1 second to what ever time you choose for viewing a file.

15) Party Animals! Colouring Pictures 1.0
Print the original Party Animals! Colouring Pictures all by yourself!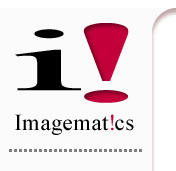 16) ImageMatics StillMotion Personal Edition 2.0
Creates animated multimedia slide showsfrom still images and create self playing moves, web pages, autoplay CD ROM, SWF (Flash) file and screen savers. Provies transitions advanced sound features, titles, annotaio. Drag and drop sorter

17) Smart FaxSee 2.10
Smart FaxSee is a smart professional fax viewer and fax to tif tiff converter, able to open view convert print tiff fmf fxd fxm fxr fxs dcx qfx bfx apf g3f g3n awd and other Group 3 Group 4 fax like g3 g4 g31d g32d mr mmr raw fax, etc.

18) Photo Album v6.0.5
Easily organize images & photos on your PC. Present as thumbnails, presentations or slide shows. Make unlimited number of CDs. Email any photo, print albums, rotate photos, make screen savers. Search, sort and shoebox features. Download full version

19) Trellian SiteMapper 2
Site Mapper will analyze the contents of a web site, and create a detailed map with an indexed listing of all resources by page and category. It will also validate all links, so that users need never come across 'File not found' errors and broken

20) AT Screen Thief 3.8.5
Screen capture. Screen Editor. Screenshot depository. Zoom. Hunter. Support of printing and saving in BMP, JPG, GIF, PNG.

21) MaxMedia 1.50
Create interactive multimedia applications such as presentations, digital album, interactive kiosks and catalogs, cd-cards, cbt, educational games and materials without any complicated programming. With MaxMedia your imagination is your only limit!

22) MSU StegoVideo 1.0
Free program for hiding information in video. After info hiding you can compress video with unknown codec (this is main feature) and extract you file from this video later! Program advices lrelatively low noise level.

23) Tag Machine 2.00
Use Tag Machine to tag your screen, and save it as a Mio file. Send your tags to your friends or publish them on Internet.

24) WinBackup 2.0 Standard Deluxe
Awarded Best Backup Software by Computer Shopper and termed "exceptionally simple to use" by PC World, WinBackup 2.0 Standard is now the obvious choice for home and small office users

25) MSU Perceptual Video Quality Tool 1.0
Freely available tool for near professional visual comparison tests execution. Tool implements blind testing schema - experts don't know, which codec is used for particular video. Different methods of analysis of expert's opinion are included.

26) Kolorowanka 2.01
Kolorowanka is an easy to use and well featured program which can be used for coloring images, just like in the coloring books. It's not only designed for the usage of small children, because coloring images is a very relaxing activity for everyone.

27) AVD Slide Show 2.0
AVD Slide Show is a nice utility you can use to easily view a sequence of images as a slide show, each image being shown for some predetermined time before going on to the next.

28) Wave Magic 1.0
Fantastic Graph Wave Generator for creating beautiful graphics textures. Ideal for Designers and Web-masters.

29) My Thumbnailer 1.1
My Thumbailer provides for comfort of search and browsing graphic pictures on your computer. This program shows files in BMP, JPEG, GIF, ICO, WMF, PCX, PSD-formats, as well as filenames and picture sizes.

30) Wondershare Photo2DVD Studio 4.0
Photo2DVD Studio 3 is an absolutely powerful yet easy-to-use tool to create stunning slideshows for display on TV