1) Advanced JPEG Compressor 4.8
Advanced JPEG Compressor is a handy tool to compress images. Shrink the large file size of images, optimize pictures for faster loading from the Web, e-mail photos quickly and not exceeding e-mail size limitations, resize images and make thumbnails.


2) Web Button Maker Deluxe 3.05
Presentation is everything, enhance your website with elegant buttons! Easily create Vista, XP, Aqua and Mac style buttons, colorful and shining web buttons, animated button and more! Choose between over 150 premade designs, or make your own design.

3) Mac style menu for Dreamweaver 1.1.0
Extension for dreamweaver. Easy configurable flash menu. Classic design with your colors. This extension helps you to create Mac Style Menu on your own site. All parameters can be configured by tag inspector inside Dreamweaver.

4) Zoom Image 2.0
Magnification viewer for JPG and GIF images on web pages that zooms in and out with a 20:1 zoom factor. Left mouse button zooms in - right mouse button zooms out. Mouse pointing controls the direction of exploration within the image.

5) Easy Web Gallery Maker 2.5
Generate image galleries ready for web, make your own web gallery without any programming or image manipulating.

6) Blaiz Enterprises - Text Effects 1.00.537
Create 3D multicolor graphical text - Web logo, greeting card, advertising - Realtime screen color grab - Background color - Bitmap, jpeg, icon (transparent). Integrated Help. No installation. Updated toolbar, define new canvas size, enlarge/shrink

7) EZGenerator Website Builder 2.0.59
EZGenerator Websitebuilder is an easy to use but powerful website building tool that allows you to make your own website & website structure based on graphical templates. All graphical elements & menu structures are automatically generated.

8) Just Banners 4.01
Just Banners has a built-in studio that lets you create banners for any use. Add frames and make your banner animated or generate static banners, any size you need. Add text and other objects as well as skinned Windows controls for realism.

9) Polar Studio (free version) 6.35
Winning RAD Tool on the Rad Race 2004! Create Web Applications. You can quickly develop an application without programming. No worries about 3-Tier Architecture, Webservices, Security, Role-based Access, Workfow and Deployment. It's Easy!

10) Web Buttons 2.00
Web Buttons enables you to create professional quality web button graphics with ease. The program combines an easy-to-use interface and powerful features you can find in expensive paint software only.

11) Mihov Gallery Creator 0.9.2
This freeware program creates your own on-line galleries with your favorite pictures. Just select the images and the software will make a nice gallery with thumbnails and upload it to the internet to your web page! Now with gallery preview!

12) 1 Cool Button Tool - Flash 5.0
Spice up your site with animated buttons, menus, navigation schemes and other Flash files using this easy-to-use tool - you can even add MP3s. Just arrange your buttons in a WYSIWYG window, press 'Build Flash' and 1CBT creates all the flash and HTML.

13) Likno Web Button Maker 2.0.136
Likno Web Button Maker is a user-friendly software for creating eye-catching and professional 3D web buttons fast and easy. Create a variety of custom 3D buttons with different effects, backgrounds and text options for your web pages and projects.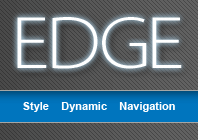 14) Dynamic Menu for DW 1.0.0
Dynamic menu, EDGE Style, drop down. Unlimited number of nested submenus. Easy configurable, ready to use menu. Make your site navigation in minutes. Change default parameters and publish. The menu is displaying over HTML content.

15) IEWatch 4.5
IEWatch is a plug-in for Microsoft Internet Explorer that allows you to analyze HTTP/HTTPS headers, Cookies, GET queries and POST data. The innovative 'HTML Spotlight' feature allows quick pinpointing of the HTML code.

16) Advanced DHTML Popup Pro 2.45
Advanced DHTML Popup is a powerful DHTML Popup window creator that works in a WYSIWYG way and produces cross browser DHTML Popup windows and hover ads without any knowledge of DHTML/Javascript. Increase your site's conversion rates unobtrusively.

17) My FTP Deluxe
Easy to use File Transfer program loaded with many features!Create Project for each server you need to login to

18) Webstyle 4
A quick and easy way to produce quality graphics webpages, photo albums and photos for the web - no skill required. Create graphics web pages and photo albums by simply customizing the professionally designed templates.

19) website Banners designs 3.0
BannersArea.com offers professional flash, animated, static, interactive, and stock photography image banners which are attractive to see, and great marketing mediums. All websites require banner advertising. Get you banner designed from BannersArea.

20) website designs zip
Web has everything you need to build your site with 3 easy steps, plus marketing hosting storgage,paypal buttons ,ebay auction connector, up to $75.00 of free google and yahoo search credits

21) Ektron CMS400.NET 5.1
CMS400.NET is a browser-based content management system that allows anyone to manage and publish content or documents to their web site. It includes a Web form wizard, a membership model, auto e-mail alerts, RSS feeds, and search engine optimization.

22) Easy Index Generator 3.0.1
Creates configurable HTML and HHC files of Contents for any files types, which can be used in CHM (HTMLHelp) and eBooks, as DataCD menu, as sitemap of your website with access to HTML pages, graphics, media files, shared documents, applications etc.

23) Zeus Internet Marketing Robot 4.2.59.62
Zeus is an easy-to-use Intelligent, Internet Robot, that creates traffic to your web site. Generate thousands of link trades by finding web sites and automating 95% of the work in Link Marketing. The original and only robotic, link trading tool.

24) ROTATE3D 1.0C
Rotate3d is a utility for web developers who wish to promote their products by allowing users to inspect in full rotational view the item that they are seeing. Thus, permitting your customers, a complete virtual shopping experience.

25) .NET SlidingMenu 2.0
SlidingMenu creates z-piled stacks of layers in a browser and client dynamically navigate through these layers. Using HTML inline tags it is not only easy supporting a creative focus, it is fun and it opts for a more efficient use of web space.

26) ColSel 1.05
ColSel is designed especially for webmasters and programmers, but it can be very useful for ordinary users too. It can help with choosing appropriate colors for your desktop or colors for your favorite program's GUI.

27) Applet FloatingMenu Builder 2005 1.0
Applet FloatingMenu Builder is a powerful applet-producing design tool for creating popup menu on Web pages.

28) Simpletidy 2.2.0.10
Simpletidy cleans and converts your HTML source to wellformed XHTML 1.0. Simpletidy does the job with the click of a button. Easy and simple to use interface.

29) Bubble Bobble Gold Edition 2.5
Bubble Bobble Gold Edition is a Windows remake of the arcade-classic "Bubble Bobble". Now you will enjoy nice HiColor graphics with transparency and particles effects, new music and sound. You will face new monsters like spiders, wizards, batik

30) 123Forms 3.1.7
Create perfect, professional looking web forms in minutes. Handles validation, totals, conditions, math functions. Use it for order forms, contact forms, expense reports, surveys, reservation forms, application forms. Web form works anywhere.